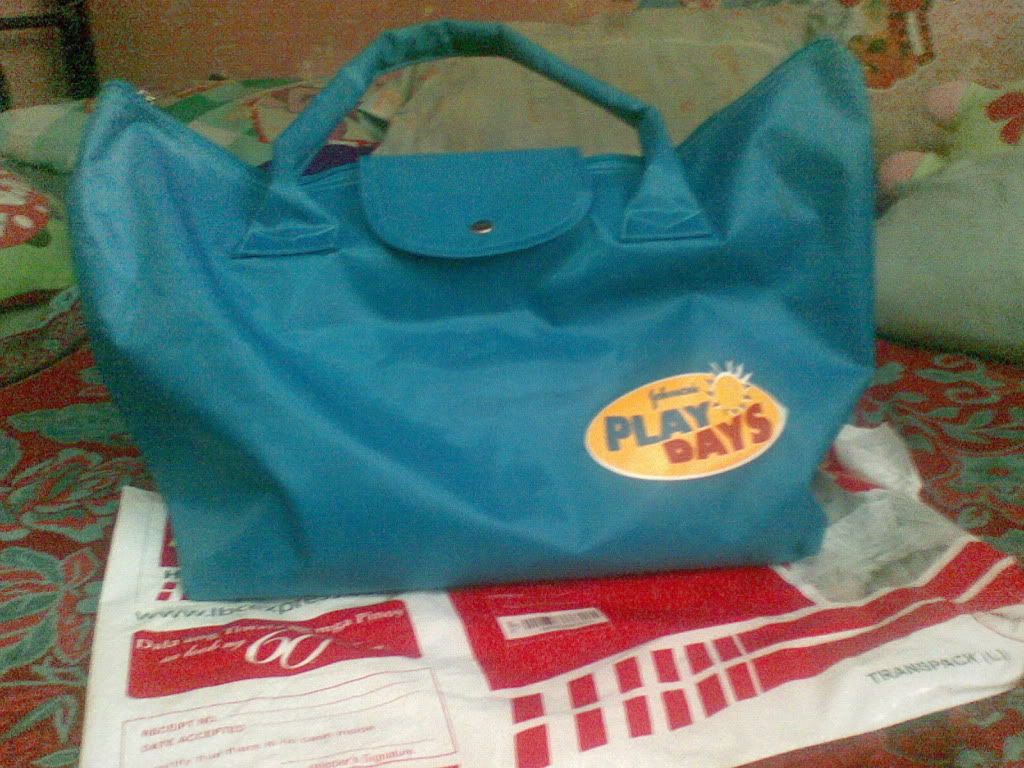 Yesterday, I have received a package from Johnson and Johnson. It was a freebies package of Johnson's Play Days, their theme for this summer. When I got the package aft first I have no idea, all I know is that I got the package because I am a blogger, a mommy blogger and it's mother's day. I got the package from the LBC courier and decided to check the details. It was from "UNIVERSAL McCANN." While I was doing this post, I decided to text the number to get further details. While waiting for the reply, I continued with the post. The first thing that came to my mind is it's probably from Nuffnang, because it's mother's day. I got to this assumption because lately I have been seeing the ads of Johnson's Play Days Nuffnang ads on my blog and as they are the only people whom I know can sent me this wonderful freebies and they know my address as well. I was truly grateful to be receiving this package. The contents of the freebies was just right for me. Anyway, I got a reply from the number in the package. Indeed, I am right, they are from Nuffnang. It is only in Nuffnang where I receive this awesome freebies and benefits , no wonder I got a package like this. The message contains, "Hi, Athena! It's J&J's way of thanking our mommy blogger for providing useful information to other mommies." I was informed that 44 mommies received this wonderful package. I am truly grateful that I am one of them and I really am enjoying my life as a blogger with Nuffnang. This are the times when I proudly say, "It's because I am blogger."
Below are the pictures of the contents of the package.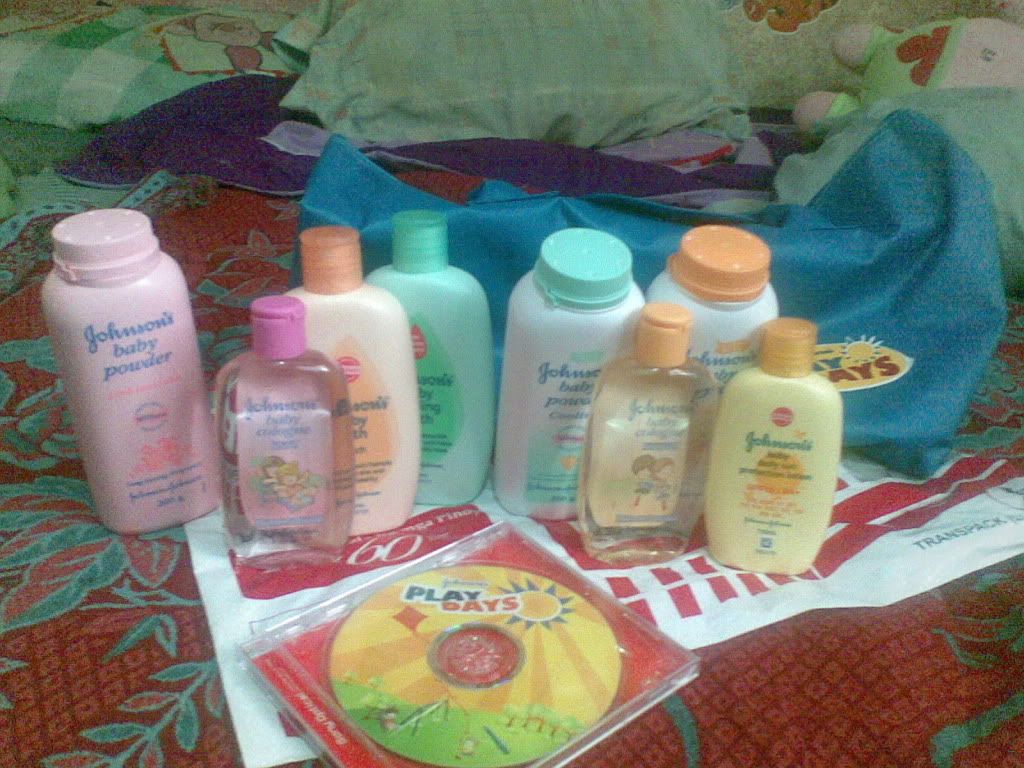 Although this is supposed to be posted on my mom blog, I decided to blog it here in my primary blog as Johnson and Johnson deserve to get a lot of audience. My my primary blog has more traffic, so as my way of thanks to Johnson and Johnson and Nuffnang, I am making this post dedicated to the both of you. Thank you so much for this wonderful package!